Superior Drummer 3 yields endless choices for honing, shaping, and molding drums. Over 230GB of raw sounds were captured at Galaxy Studios by the legendary George Massenburg. There's also drag-and-drop support for individual or third-party samples. SD3's mixer provides advanced routing and control over individual mic bleed, and it's loaded with 35 top-tier studio effects. And with integrated audio-to-MIDI conversion, Superior Drummer 3 provides powerful drum replacement and augmentation. Finding the right groove is easy, thanks to advanced search functions, and you can build and arrange full drum tracks without leaving the program. Complete with custom drum graphics, a scalable interface, and detachable windows, Toontrack's Superior Drummer 3 is the final word in drum production.
Drums
Over 230GB of top-shelf drum samples
Award-winning engineer George Massenburg recorded the sounds in Superior Drummer 3 at Galaxy Studios in Belgium. He utilized Galaxy Hall (the studio's main multi-purpose room), which is renowned for its near-perfect acoustics. Over 230GB of raw, unprocessed sounds were captured with 11 surround microphones for playback in stereo and up to 11.1 surrounds. Massenburg used nothing but world-class gear, including mics from Neumann, Sennheiser, Ehrlund, Beyerdynamic, AEA, Sanken, and Schoeps.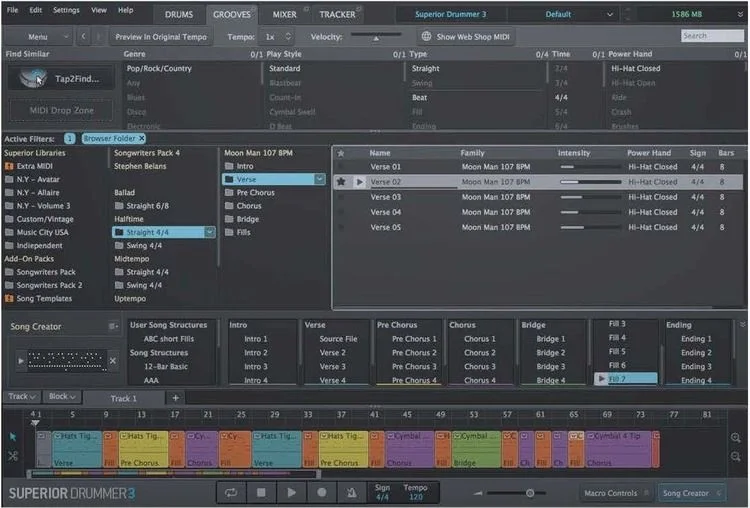 Grooves
Mix, match, change, and rearrange
Superior Drummer 3 makes finding the right groove easy. Search and browse using the integrated browser, or use the Tap2Find function to match the rhythm that's in your head. From there you can dive in and fine-tune timing, velocity detail, and more with the built-in grid editor. You can even build and arrange full drum tracks without leaving the program!
Mixer
Route, bus, send, saturate, and blend
The mixer in Superior Drummer 3 is loaded with 35 studio-quality insert effects, so you can process your drums before they hit your DAW. Create groups, buses, routing, and sends exactly like you would with a hardware mixer. A wide variety of presets are available for all included kits, and you have complete control over mic bleed and more. You can even save your own custom instruments, including third-party samples and drum stacks.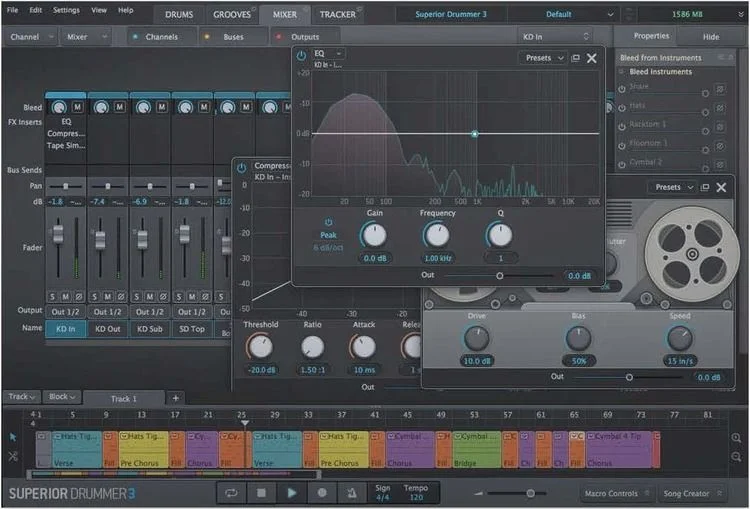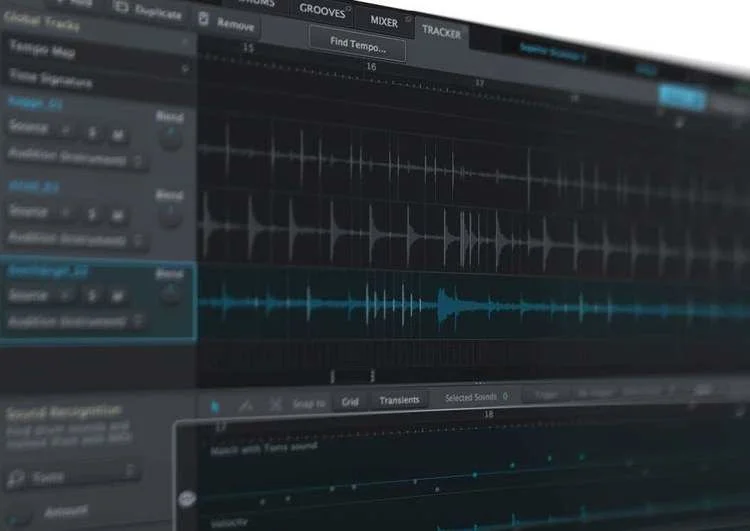 Tracker
A new breed of audio-to-MIDI conversion
Drum replacement is a staple of modern studio production, and Superior Drummer 3's offline audio-to-MIDI conversion is one of the most powerful we've seen here at Sweetwater. Its advanced instrument recognition neural network detects hits with unparalleled accuracy. In fact, when Toontrack demoed the software for us, they were able to extract viable MIDI information from a single stereo drum track. Enjoy seamless SD3 integration, along with MIDI tempo and time map export. You also get single-instrument MIDI export and drag-and-drop functionality.
George Massenburg
World-class drums recorded by a studio legend
The drum sounds in Superior Drummer 3 were engineered by legendary recording engineer George Massenburg (Earth, Wind & Fire; Lyle Lovett; Little Feat; Linda Ronstadt). Besides being the inventor of the parametric equalizer, George has produced, mixed, and engineered over 400 albums, received countless industry awards, been inducted into the TECnology Hall of Fame, and received an honorary Doctorate of Music from Berklee College. George's painstakingly thorough approach to his projects is evident in everything he touches, and SD3 is no exception.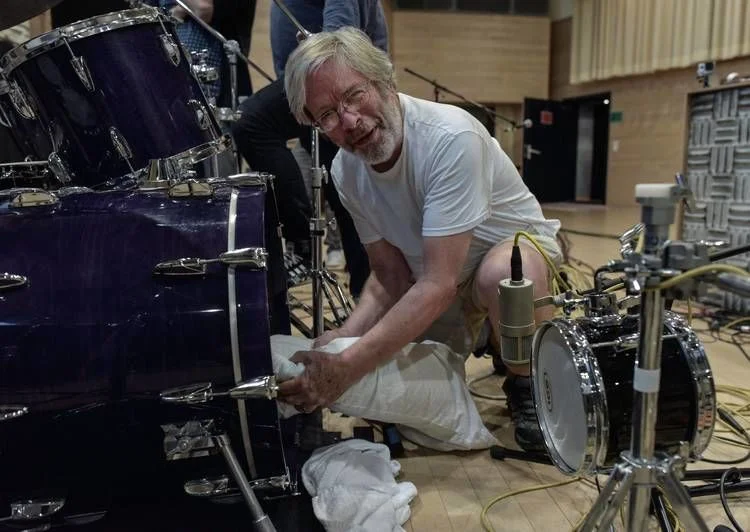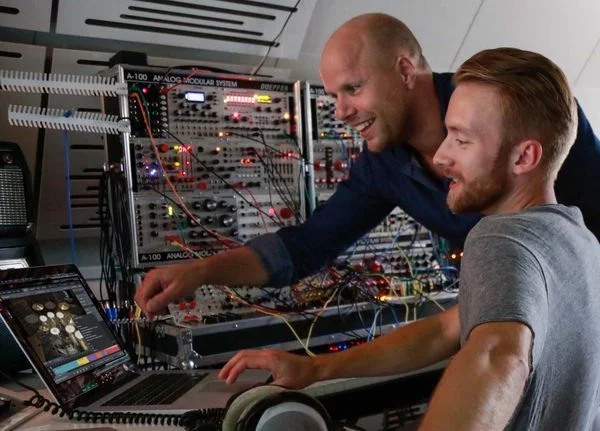 Superior Drummer 3
A multitude of new features and enhancements
Version 3.1.0 adds scads of new features and enhancements to Superior Drummer 3's already formidable arsenal. Detach the grid editor to its own window for multi-screen support. Rearrange instrument rows to fit the way you work, and resize them horizontally to save screen real estate. The overhauled quantize function supports 0-100% quantize, as well as swing and randomize options. Beyond that, an assortment of new keyboard shortcuts are on tap to turbocharge your workflow. You also get several editing enhancements, along with improved search and browsing.
Instruments:
Kits
Ayotte Classic
Gretsch Round Badge 1960s
Ludwig '70s 3-ply Classic
Ludwig '70s 3-ply Concert
Pearl Masterworks
Premier Genista Birch Original
Yamaha Beech Custom
Plus 350 vintage and classic drum machine sounds
Snares
5.5″ x 14″ Ayotte Custom Maple
5″ x 13″ Ayotte Maple Custom Yellow
4″ x 14″ Gigster "Slim"
3.5″ x 14″ GMS Brass Piccolo
5″ x 14″ Gretsch Solid Aluminum
5″ x 14″ 1930s Leedy Broadway Standard Solid Mahogany
8″ x 14″ Lignum Custom Pear Stave
8″ x 14″ Lignum Custom Pear Stave (w/ extra drumhead)
4″ x 14″ 1920s Ludwig Black Beauty
5″ x 14″ Ludwig 400
6.5″ x 14″ Ludwig Black Beauty
8″ x 14″ Ludwig Coliseum
5.5″ x 14″ Ludwig Jazz Festival
6.5″ x 14″ Ludwig Super-Sensitive
7″ x 14″ Noble and Cooley Steam-bent Maple
6.5″ x 14″ Noble and Cooley Zildjian Cast Bronze
6″ x 14″ Odery Air Control Vented
4.5″ x 10″ Odery Hard Hoop Aluminum Wood
6″ x 14″ Pearl Masters Custom
10″ x 14″ Rogers "Yorktown" Eagle Batch
5″ x 14″ Slingerland Radio King
2.5″ x 10″ Sonor Select Force Jungle
8″ x 14″ TAMA Artwood Maple
6.5″ x 14″ TAMA Bell Brass
6″ x 14″ TAMA Warlord Collection Masai Bubinga KGB146
5.5″ x 14″ Yamaha Copper Nouveau
Tools (available on select kits and instruments)
Sticks
Mallets
Brushes
Blasticks
Rods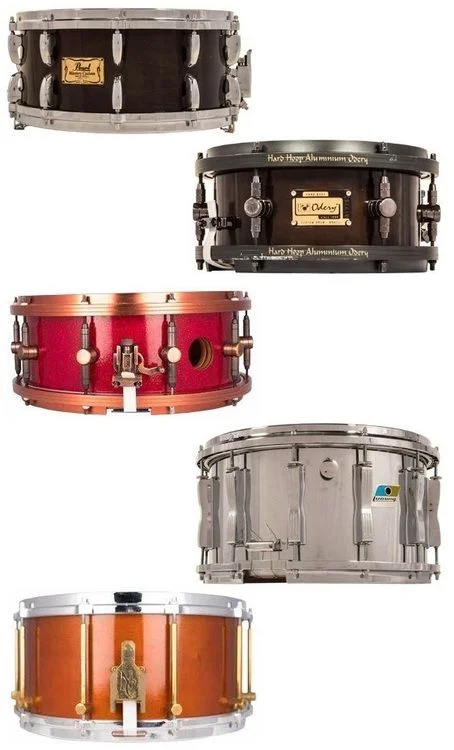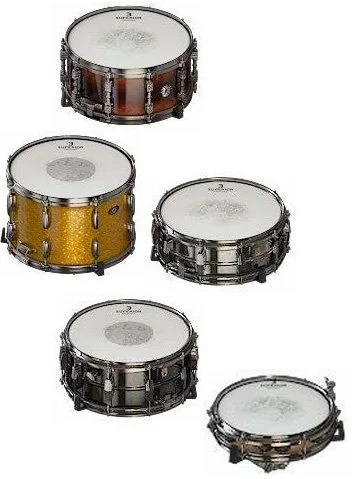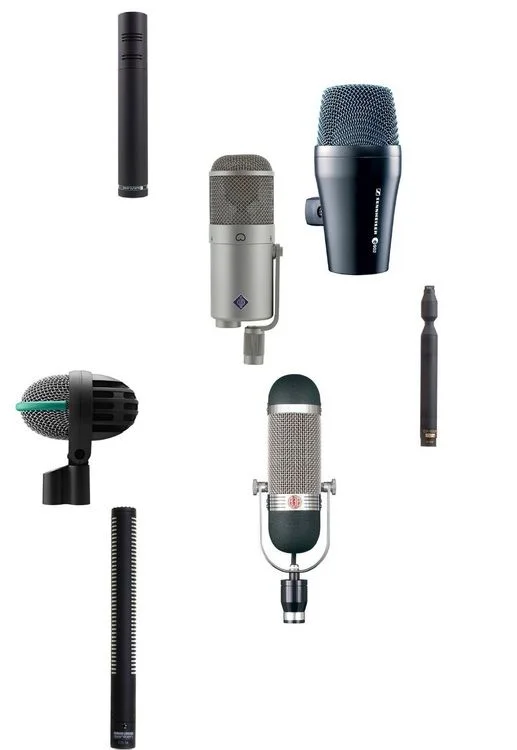 Gear:
Microphones
AEA R88
AKG D112
Beyerdynamic M 201 TG
Ehrlund EHR-E
Ehrlund EHR-T
Neumann KM 184
Neumann KM 84 (modified by George Massenburg)
Neumann U47 FETi
Schoeps CMC 6 MK 4
Sanken CO-100K
Sanken CS-1e
Sanken CU-44X
Sennheiser e902
Sennheiser MD 431
Yamaha Sub Kick
Preamps
API Vision Galaxy
DAD mic preamp
GML 8304
Converters
Effects:
Delay
Classic Echo
Filter Delay
Tape Delay
Distortion
Bitcrusher
Distortion
Fat Muff
Tape Simulator
Valve Distortion Box
EQ
Dynamics
Classic Compressor
Comp 670
Comp 76
Compressor/Limiter
Frequency Gate
Punch Exciter 361
Punch Exciter 180
Transient
Limiter Pedal
Multiband Compressor
Reverb
1981 Classic Reverb
Hall Reverb
Inverse Reverb
Plate Reverb
Room Reverb
Spring Reverb
Modulation
Auto-Wah
Chorus
Dimension T
Flanger
String Machine Chorus
Phaser
Tremolo
Vibrato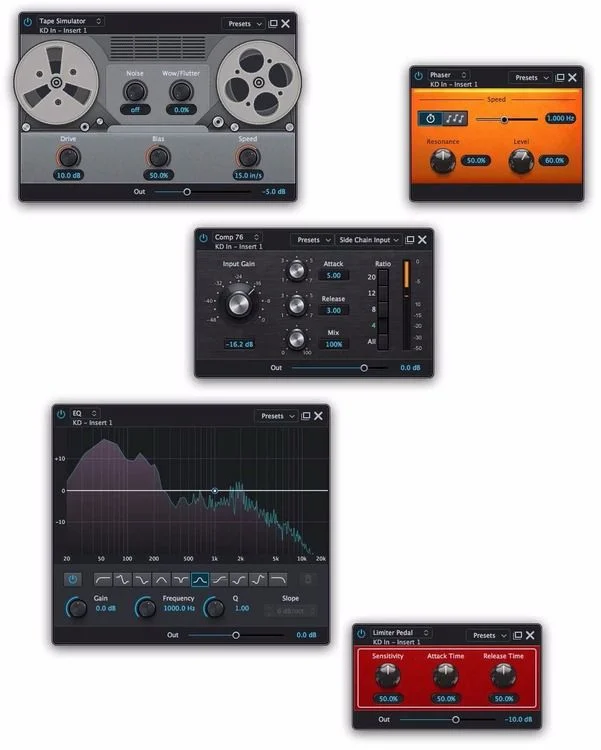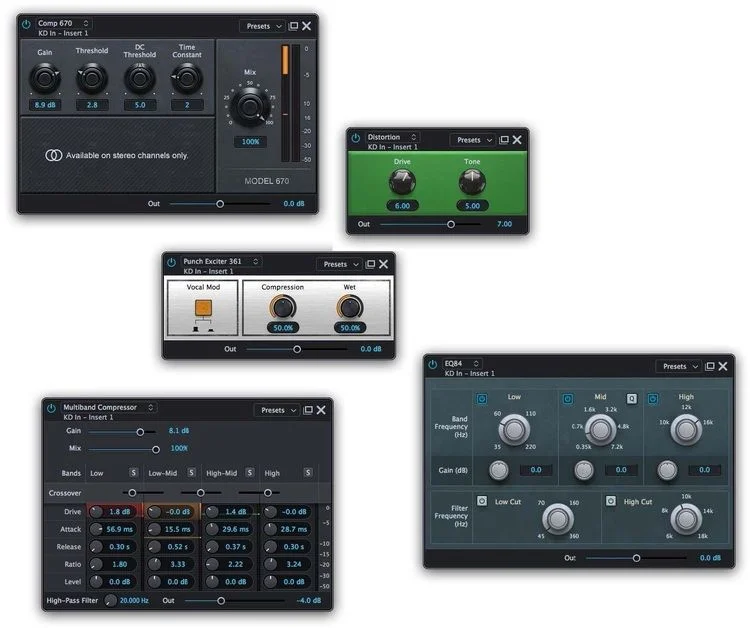 Toontrack Superior Drummer 3 Features:
Drum sample engine with over 230GB of raw, unprocessed sounds
Captured at Galaxy Studios by the legendary George Massenburg
Recorded using 11 surround microphones for playback in stereo and up to 11.1 surround
Drag and drop and import for individual or third-party samples
Mixer provides control over individual mic bleed and more
Loaded with 35 studio-quality insert effects for processing your drums before they hit your DAW
Create groups, buses, routing, and sends exactly as you would with a hardware mixer
Integrated offline audio-to-MIDI conversion for drum replacement and augmentation
Search and browse using the built-in browser, or use the Tap2Find function to match the rhythm that's in your head
Built-in grid editor for fine-tuning timing, velocity detail, and more
Build and arrange full drum tracks without leaving the program
Support for keyboard shortcuts and DAW automation for built-in macro controls
Save your own custom instruments, including third-party samples and drum stacks
Custom drum graphics, scalable interface, and detachable windows