DISCOVERY SERIES: MIDDLE EAST includes 25 characteristic percussion, melodic, and string instruments, all captured in precise detail. With readily accessible sounds and scales plus customizable phrases and patterns, it enables composers to easily create traditional soundscapes or add unique textures to contemporary tracks. DISCOVERY SERIES: MIDDLE EAST runs in KONTAKT 5 and the free KONTAKT 5 PLAYER, and is available now at the NI Online Shop for $99.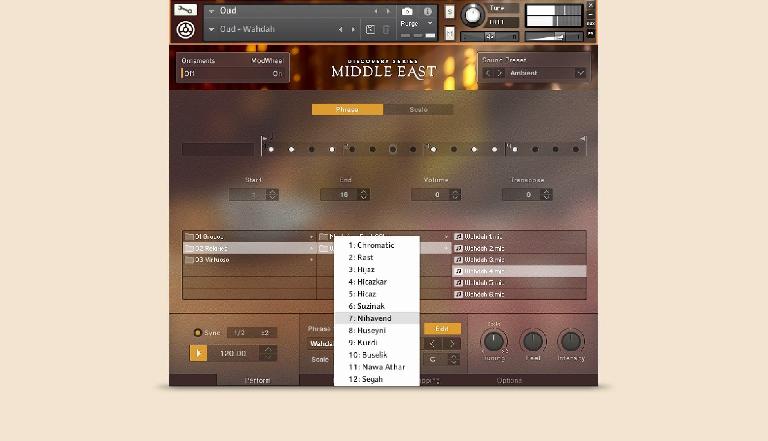 DISCOVERY SERIES: MIDDLE EAST features a broad array of distinctive instruments drawn from Arabic, Turkish, and Persian traditions. The 14 percussion instruments range from goblet and frame drums to miniature kettle drums and finger cymbals. The melodic section comprises nine wind, zither, fiddle, and lute-like instruments, including an oud, ney, zurna, kemençe, kanun, tanbur, and three sizes of saz instruments. DISCOVERY SERIES: MIDDLE EAST also includes a string group of violins, viola, and cello recorded by a renowned ensemble from Istanbul.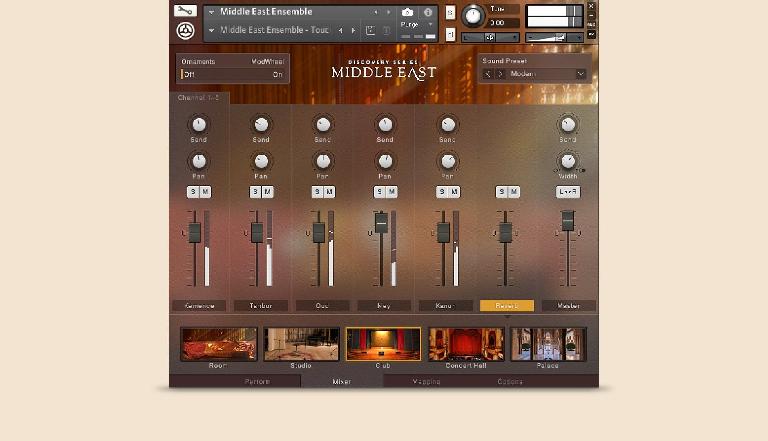 The DISCOVERY SERIES: MIDDLE EAST interface makes it simple to find instruments and customize sounds. When working with melodic instruments, users can select editable phrases and choose from a variety of authentic scales. To build unique beats with percussion instruments, users can start with customizable patterns then fine-tune groove, feel, and dynamic intensity. Users can easily edit patterns and phrases within the interface or drag them to the host digital audio workstation as MIDI files for more in-depth customization. Instruments are available individually and as part of ensembles that include stylistically complementary sounds. With the ensembles, users can blend sounds via familiar mixing controls then polish with EQ, width, and compression.